Christmas at the Park loves our Premium Partners! We have many ways to get involved at a highly visible level by sponsoring one of our features and/or attractions which will engage our guests and your employees and provide an opportunity to give back to the community. All of our Premium Partners receive a substantial allotment of VIP tickets which allows your guests to enjoy the event in a special private section with complimentary nibbles and non-alcoholic beverages. Premium Partners can also set up a Tent/Table for information distribution during the event if desired.
Special Premium Partners Sponsorship Opportunities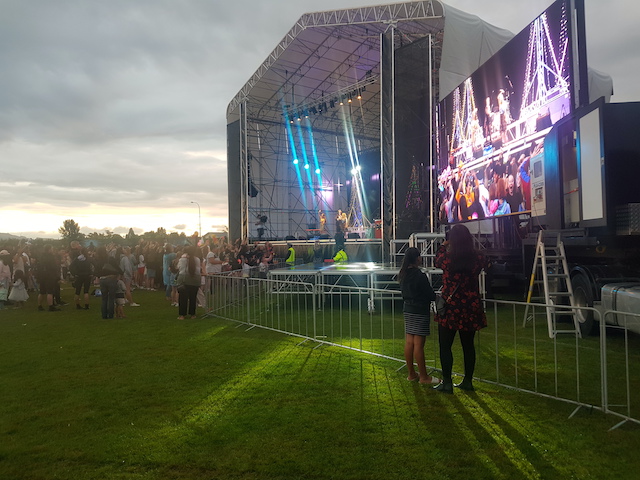 Gigantic 40m2 Screen
Presenting Sponsor: $5,000
High visibility logo placement on the edge of our very large crowd-facing video monitor
Premium VIP seating for 20 guests, includes finger food and non-alcoholic drinks.
Sponsor recognition at event and speaking opportunity
Multiple verbal announcements of recognition at event
Featured brand recognition on event website
Brand included in PSA announcements with TV and Radio partners
A 2400 x 1200 signboard display inside the event arena
Your logo frequently displayed on a 40m2 outdoor screen
Tent/Table for information distribution at event if desired (up to 3sq/m)
Your name and logo in multiple newspaper advertisements for Property Brokers Christmas at the Park 2022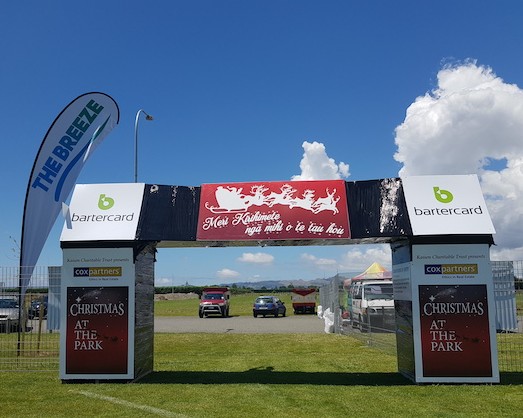 Gateway (Main Gate) Entrance
There are two of these sponsorships available, one seen by every guest entering the event and the other side seen by everyone leaving the event. Gateway has Christmas lights and also a greeting in Te Reo Māori.
Presenting Sponsor: $3,000 each side or $5,000 for both sides
Premium VIP seating for 20 guests
Sponsor recognition at event and speaking opportunity
Multiple verbal announcements of recognition at event
Featured brand recognition on event webpage
Brand included in PSA announcements with TV and Radio partners
A 2400 x 1200 signboard display inside the event arena
Your logo frequently displayed on a 40m2 outdoor screen
Tent/Table for information distribution at event if desired (up to 3sq/m)
Your name and logo in multiple newspaper advertisements for Property Brokers Christmas at the Park 2022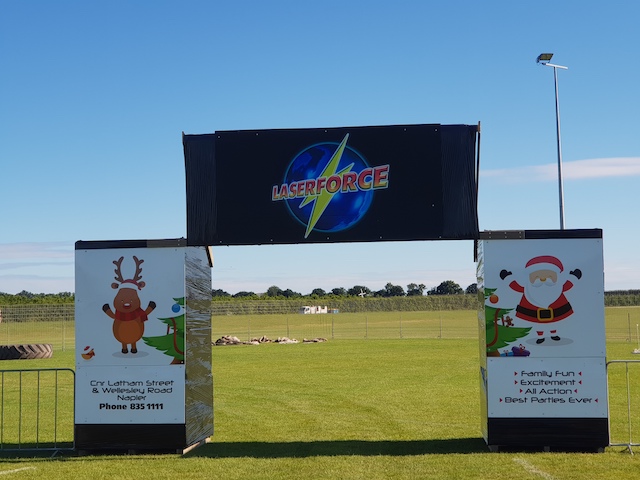 Children's Area - Gateway
Presenting Sponsor - ToyWorld - $3,000
Gateway branding - only one way in
Premium VIP seating for 20 guests
Sponsor recognition at event and speaking opportunity
Multiple verbal announcements of recognition at event
Featured brand recognition on event webpage
Brand included in PSA announcements with TV and Radio partners
A 2400 x 1200 signboard display inside the event arena
Your logo frequently displayed on a 40m2 outdoor screen
Tent/Table for information distribution at event if desired (up to 3sq/m)
Your name and logo in multiple newspaper advertisements for Property Brokers Christmas at the Park 2022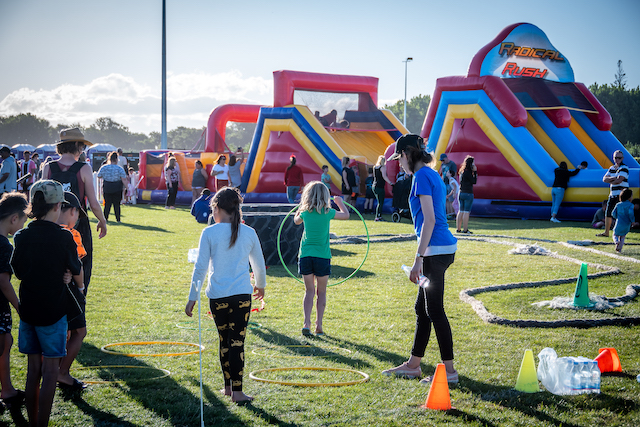 Obstacle Course/Facepainting/Confidence Course
Presenting Sponsors: $1,000 each venue
Premium VIP seating for 20 guests
Sponsor recognition at event and speaking opportunity
Multiple verbal announcements of recognition at event
Featured brand recognition on event webpage
Brand included in PSA announcements with TV and Radio partners
A 2400 x 1200 signboard display inside the event arena
Your logo frequently displayed on a 40m2 outdoor screen
Tent/Table for information distribution at event if desired (up to 3sq/m)
Your name and logo in multiple newspaper advertisements for Property Brokers Christmas at the Park 2022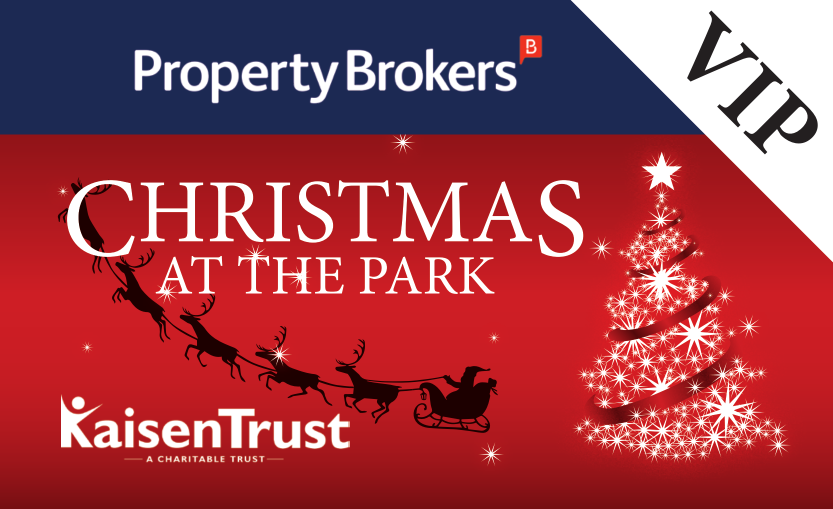 VIP Sponsor Lounge
Presenting Sponsor: $3,000
Premium VIP seating for 20 guests
Sponsor recognition at event and speaking opportunity
Multiple verbal announcements of recognition at event
Featured brand recognition on event webpage
Brand included in PSA announcements with TV and Radio partners
A 2400 x 1200 signboard display inside the event arena
Your logo frequently displayed on a 40m2 outdoor screen
Tent/Table for information distribution at event if desired (up to 3sq/m)
Your name and logo in multiple newspaper advertisements for Property Brokers Christmas at the Park 2022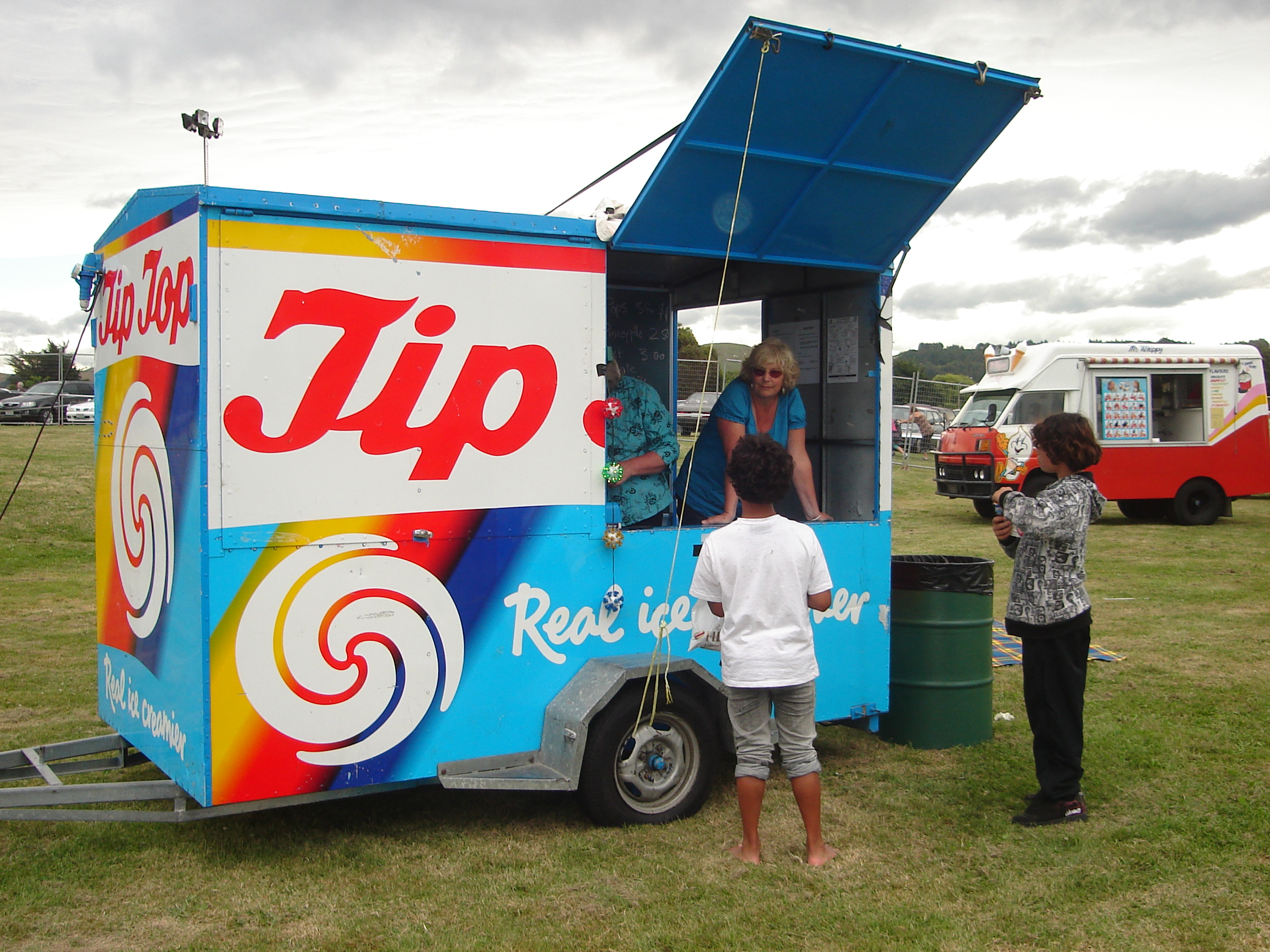 Food Court Area
Presenting Sponsor: $3,000
Premium VIP seating for 20 guests
Sponsor recognition at event and speaking opportunity
Multiple verbal announcements of recognition at event
Featured brand recognition on event webpage
Brand included in PSA announcements with TV and Radio partners
A 2400 x 1200 signboard display inside the event arena
Your logo frequently displayed on a 40m2 outdoor screen
Tent/Table for information distribution at event if desired (up to 3sq/m)
Your name and logo in multiple newspaper advertisements for Property Brokers Christmas at the Park 2022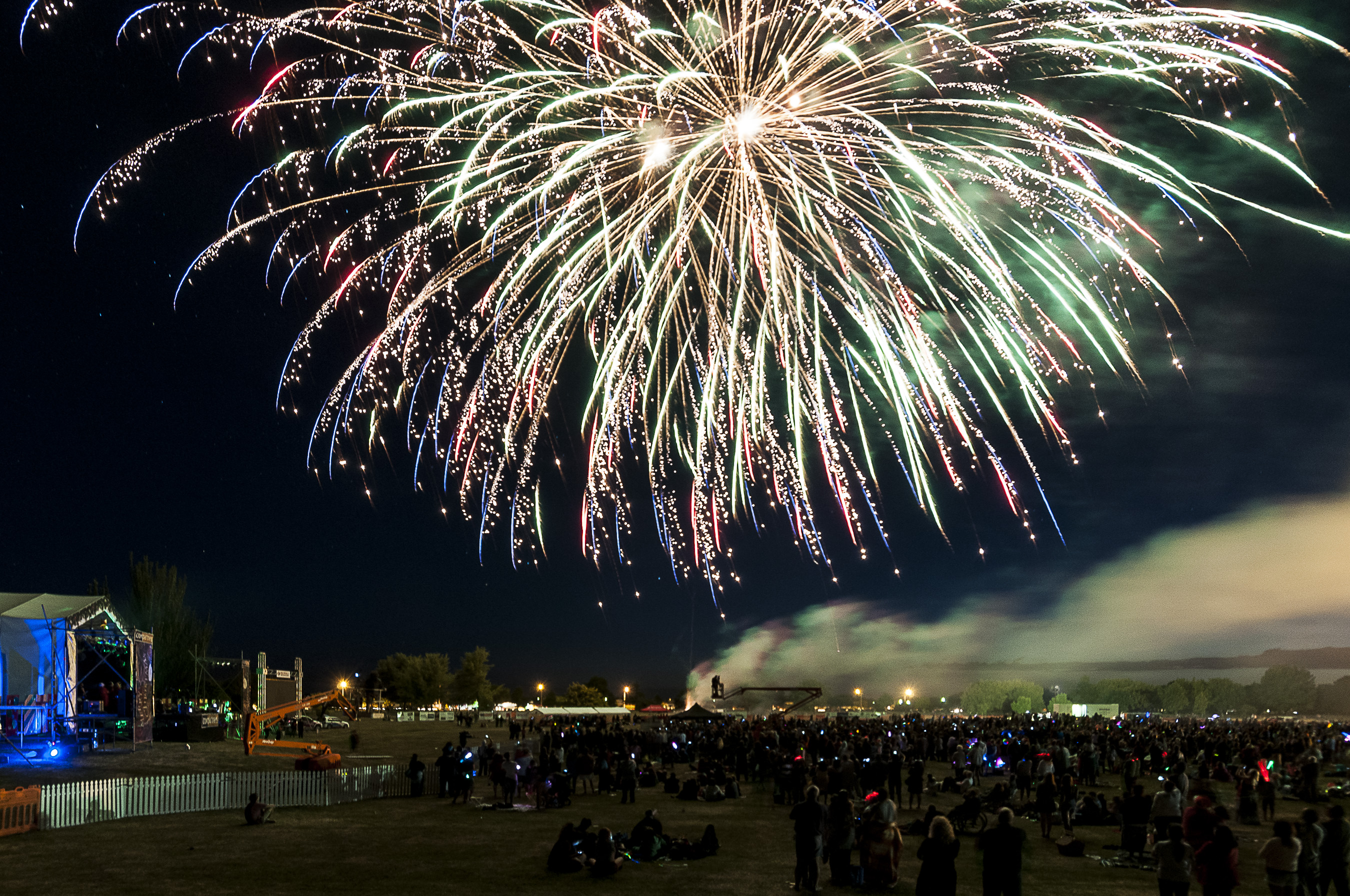 Christmas Fireworks Display
Presenting Sponsor: $3,000
Premium VIP seating for 20 guests
Sponsor recognition at event and speaking opportunity
Multiple verbal announcements of recognition at event
Featured brand recognition on event page
Brand included in PSA announcements with TV and Radio partners
A 2400 x 1200 signboard display inside the event arena
Your logo frequently displayed on a 40m2 outdoor screen
Tent/Table for information distribution at event if desired (up to 3sq/m)
Your name and logo in multiple newspaper advertisements for Property Brokers Christmas at the Park 2022
We gratefully acknowledge all of our Premium Partners and Sponsors who give financial assistance to this event. If you are interested in supporting this fantastic annual Christmas community concert and would like to become a Premium Partner or Sponsor for Christmas at the Park, please contact our Event Administrator Michael Greenstein at This email address is being protected from spambots. You need JavaScript enabled to view it..
Gold Partners
Silver Partners